2-bedroom lodge tent + privilege pitch : Assets

10 people

2 rooms

2 bathrooms

Terrace
Some information...
A compromise between camping and all the comforts of a mobile home, for lovers of nature and "Glamping" – Kitchen with sink and hob.
Fridge freezer, microwave.
Wardrobe closet in the 2 bedrooms.
Covered terrace.
W.C in the bathroom. – Sleeps in 140 or 80. – Microwaves
In addition…
Take advantage of an additional privileged location at the Lodge Tent, which allows you to set up your tent for a 100% nature stay while keeping the comfort of private sanitary facilities at your disposal. This additional pitch can accommodate up to 5 people, and has a toilet, a shower, a washbasin and a kitchen sink.
(*) + €20 booking fee per stay and per rental.
Sheets and towels are not provided.
Water, gas, electricity, access to services, multisport, trampoline, mini golf, games and swimming pools (except the Spa) are included in the prices.
Prices include 5 people.
PLEASE NOTE: it is forbidden to exceed the number of occupants per type of rental (children and babies are among these). Any excess capacity will result in the termination of the rental contract.
Each rental is equipped with garden furniture and cookware.
(Non-contractual photo)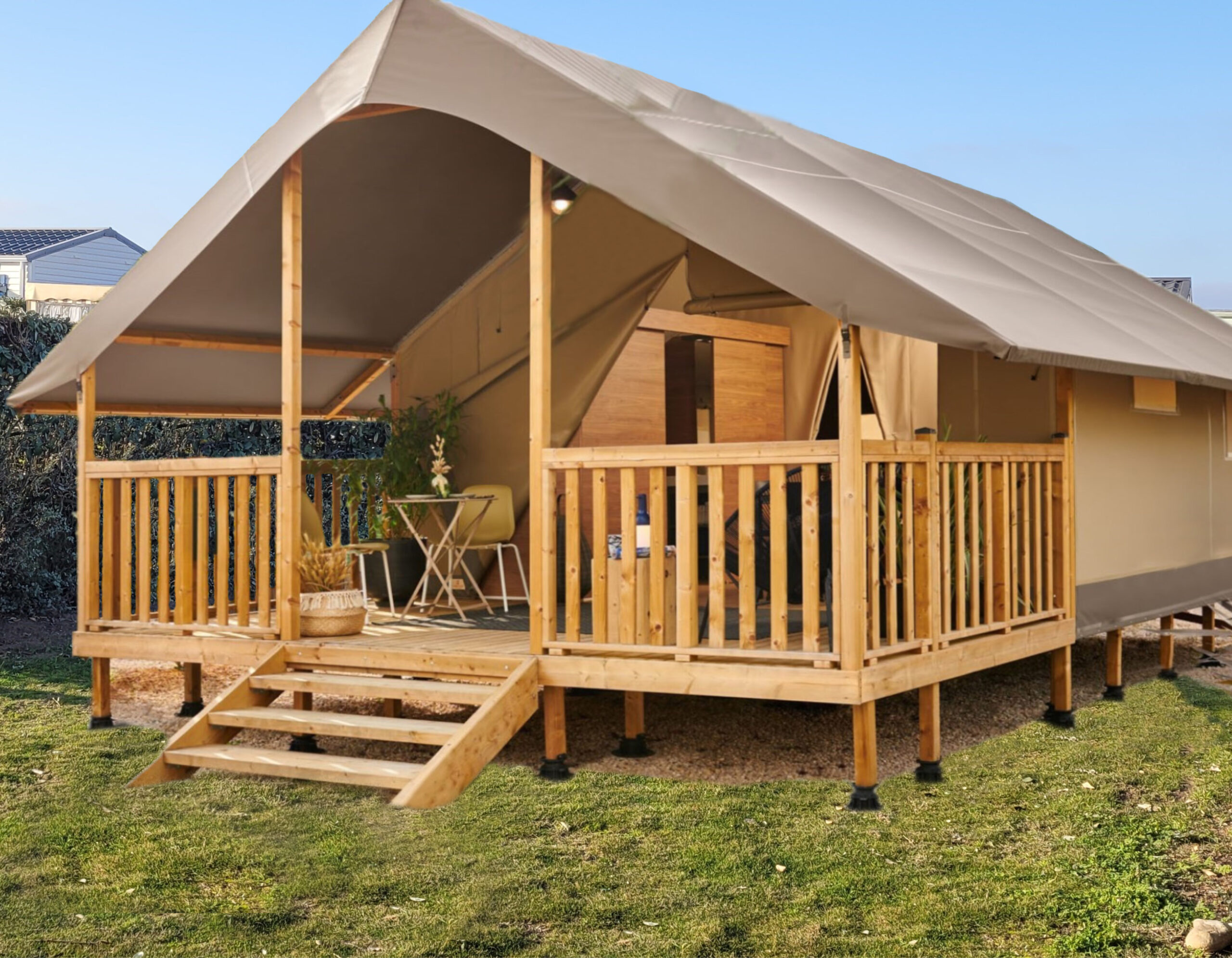 Why choose a Nature & Leisure Residence campsite?
Our promise: campsites on a human scale always benefiting from an exceptional location as well as quality well-being services, which are all equipped with modern mobile homes for purchase or rental.