At Les Jardins du Morbihan Campsite, you can enjoy many activities during your holiday in Brittany.
A Variety of Activities for All Ages:
2 trampolines
1 children's ropes course with zip line
2 children's playgrounds
Outdoor athletic circuit
Mini-golf (free equipment loan at reception)
2 ping-pong tables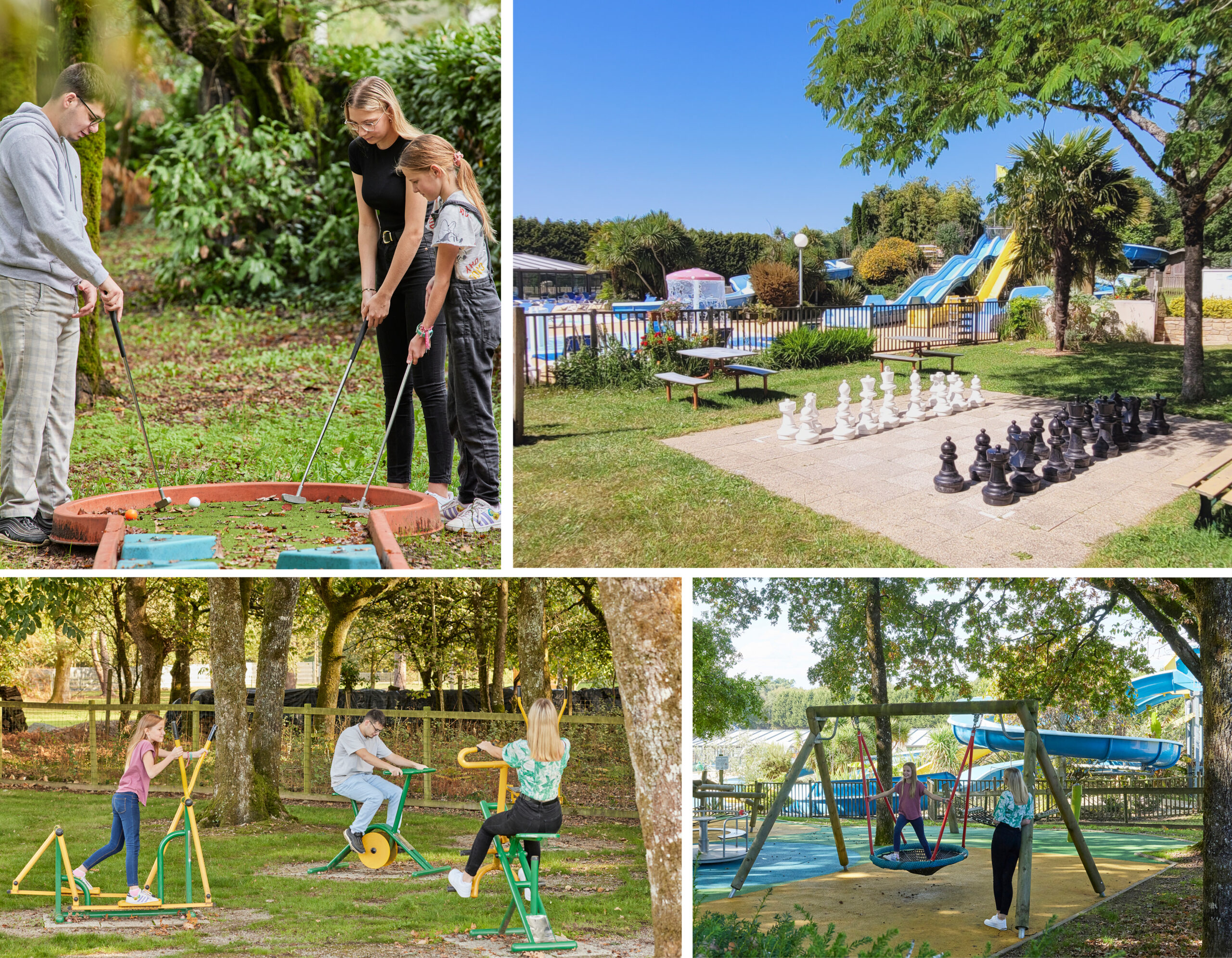 Campsite Farm :
We have a mini farm with a variety of animals at the campsite:
2 alpacas
1 donkey
1 cow
2 ponies
1 doe goat and 1 billy goat
4 miniature goats
1 dwarf goat
Approved equestrian centres are available near the campsite for riding.
For more information, please contact:
Les Ecuries de Lavalut: +33 (0)6 72 10 72 00 https://www.lesecuriesdelavalut.fr
L'étrier Vannetais (Monterblanc): +33 (0)2 97 60 71 78
Poney-club de Kerbotin (St Avé): +33 (0)6 80 65 87 88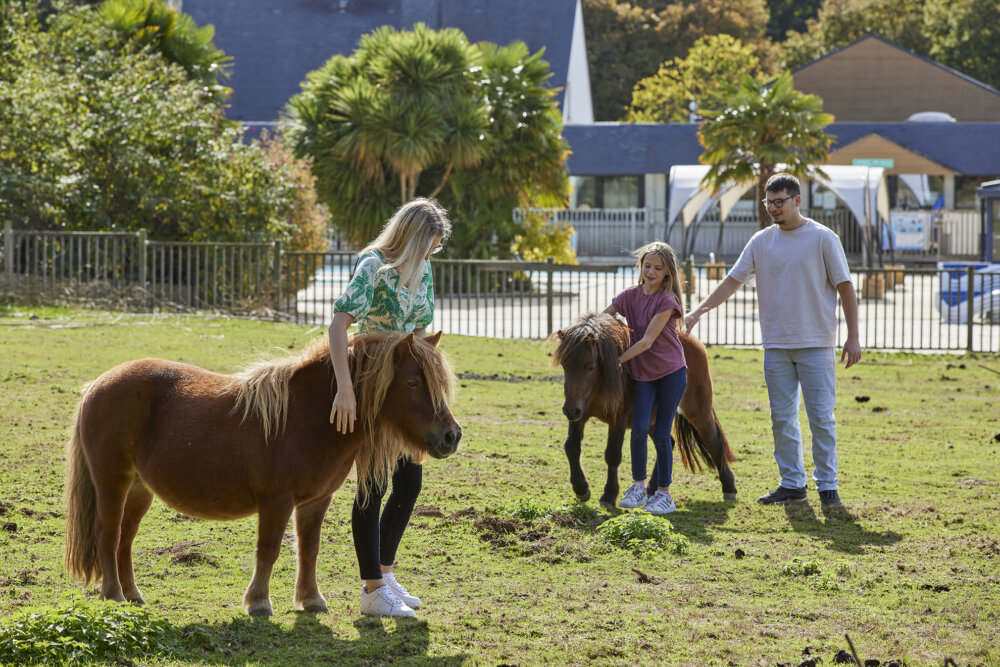 Mini Market
Local vendors come to the campsite to sell their wares.
Weekly market from July 10 to August 28.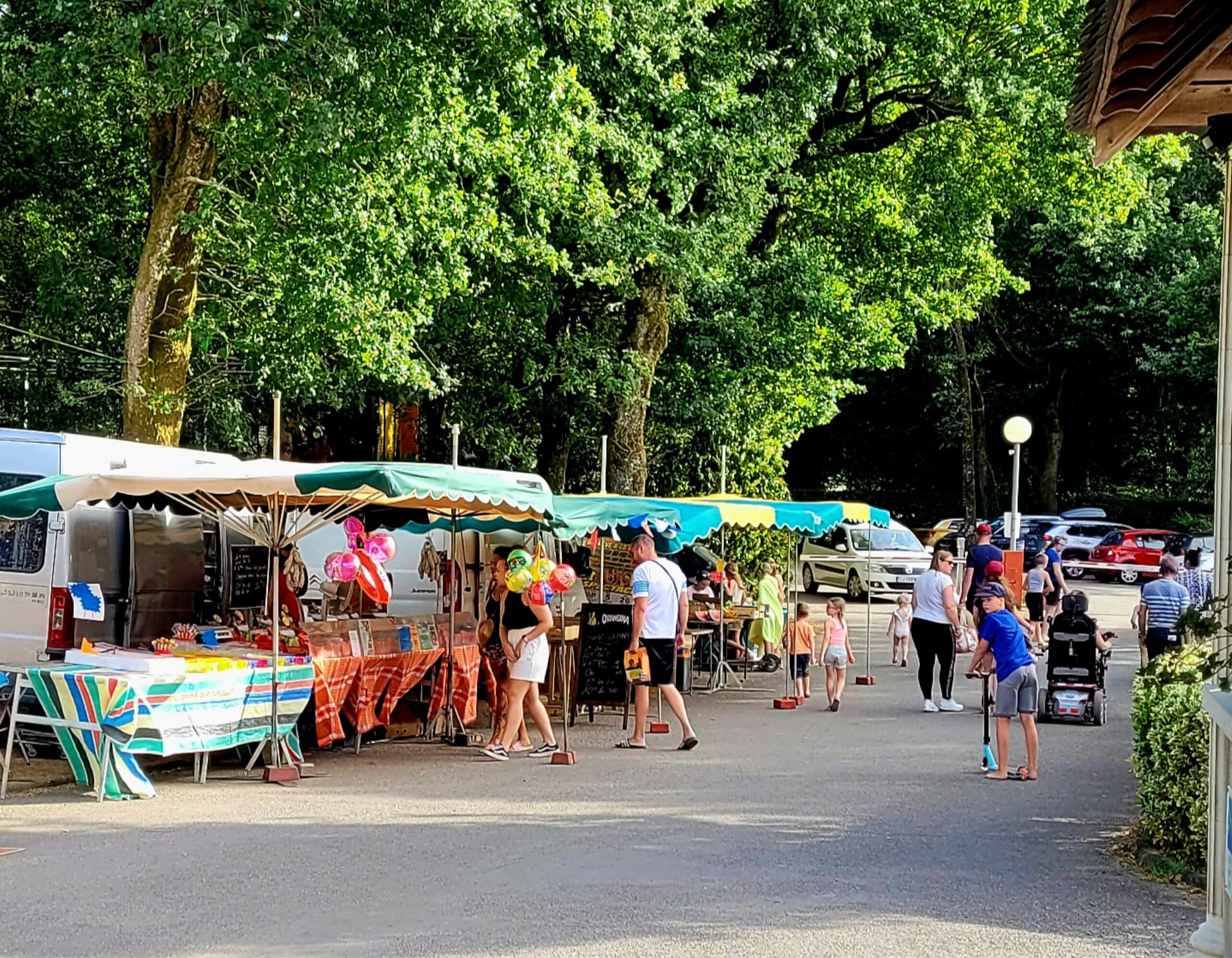 Entertainment and Dancing at the Bar
We offer entertainment in July and August at or near the bar.
Trivia, bingo, games, competitions, and more, depending on the weekly schedule.
Themed evenings in July and August.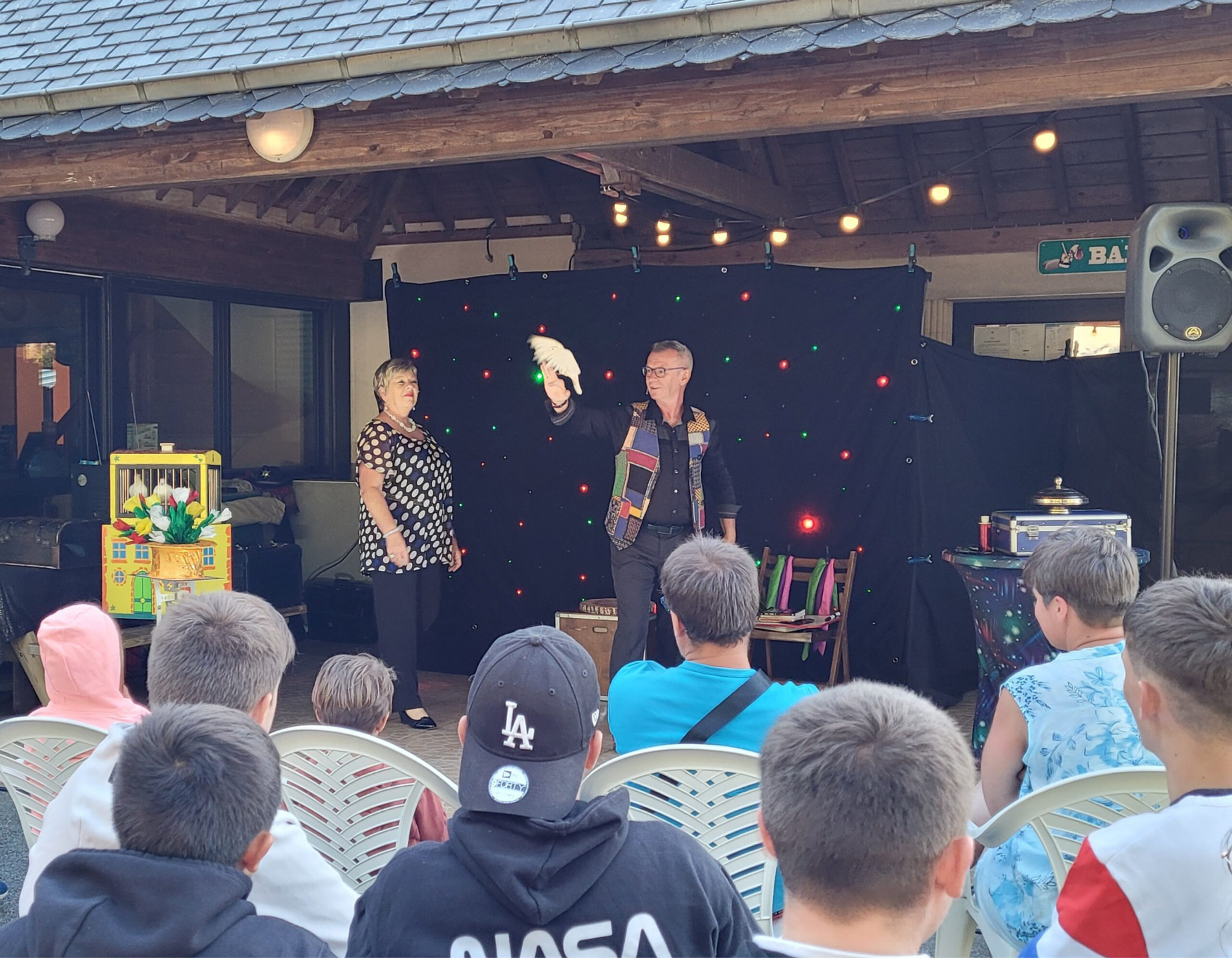 The Kids' Club
The kids' club is open in high season from 10 a.m. to 12 p.m. and from 3 p.m. to 5 p.m.
For children ages 5 to 17.
The club offers a variety of activities such as archery, pedal go-karting, tug-of-war and treasure hunts (2nd week of July until the end of August).
The Circus
In addition to the Kids' Club, the circus comes to the campsite every year in July and August.
Children can enjoy many activities with the circus performers and show off to their parents at the weekly Friday performances.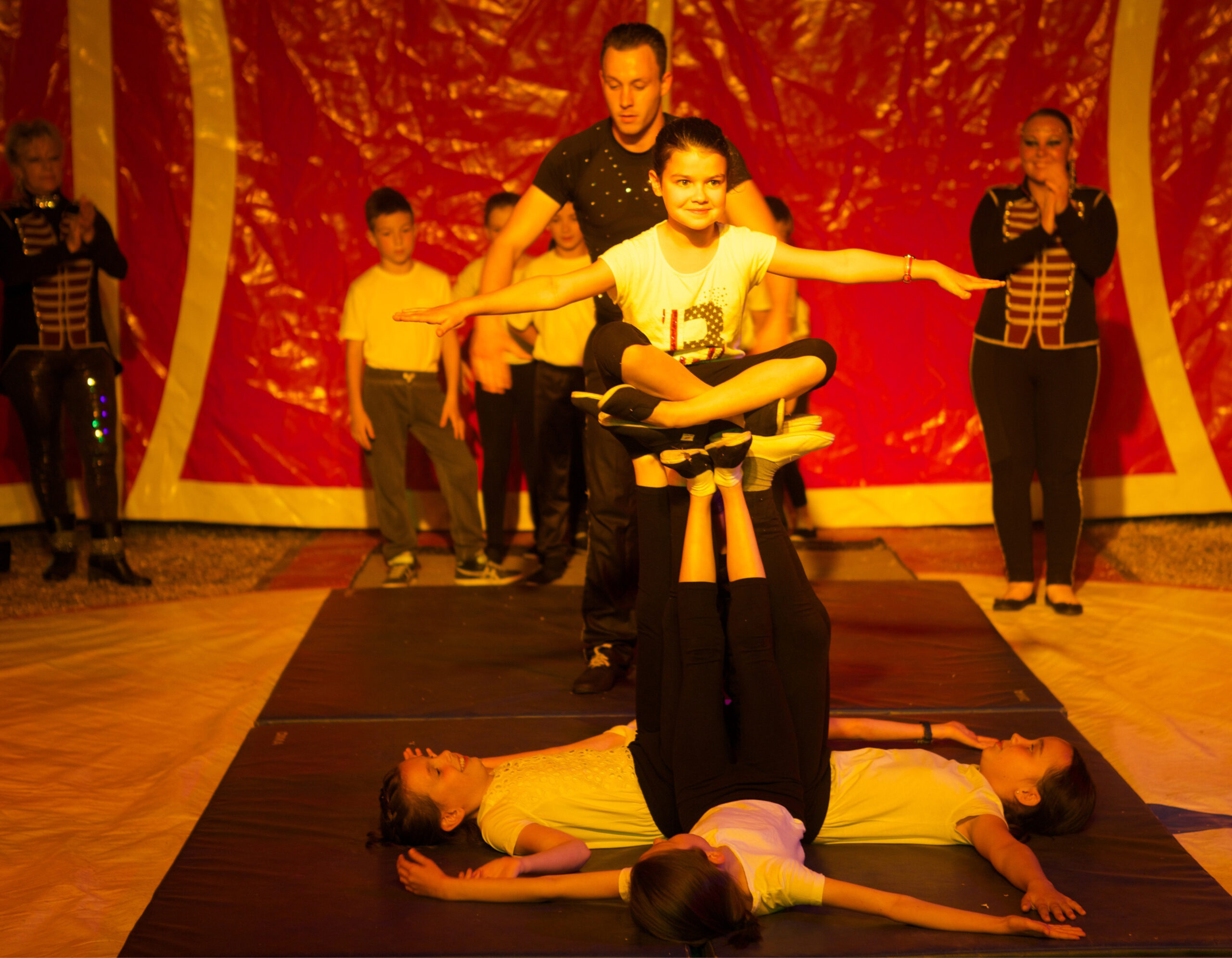 Why choose a Nature & Leisure Residence campsite?
Our promise: campsites on a human scale always benefiting from an exceptional location as well as quality well-being services, which are all equipped with modern mobile homes for purchase or rental.