For an unforgettable stay in the Gulf of Morbihan, choose a campsite with a good water park! A 4-star establishment near Vannes, Les Jardins du Morbihan campsite offers one of the most beautiful pool areas in Brittany. Discover a space designed for everyone to enjoy, whatever the weather. We have outdoor pools, an indoor pool, slides and spa facilities. A great way to treat yourself after the beach!
Campsite with Heated Pools in Brittany
The weather can be unpredictable in Brittany due to our proximity to the ocean.
No matter the temperature in the early morning and low season (open from May or June), our pool area at our 4-star campsite Les Jardins du Morbihan is designed for families. You will always have ideal swimming conditions with water heated to 28°C outside and 29°C* in the indoor pool (open from April to October). As one of the most beautiful campsites in the Morbihan, Les Jardins du Morbihan is an ideal destination if you want to enjoy swimming with young children. Our warm water is perfect for everyone. It will keep them asking for more! Our water park is the perfect place to have fun and relax in a friendly atmosphere. Book your stay in mobile home in Brittany now and enjoy relaxing daily swims in the heated pool.
Please note: Swimsuits are required in the pools. Shorts and loose clothing are not allowed.
Access is reserved for campsite guests.
* The campsite's swimming pools are not equipped for accessible water access.
* Subject to the outdoor temperature and maximum capacity of the facilities.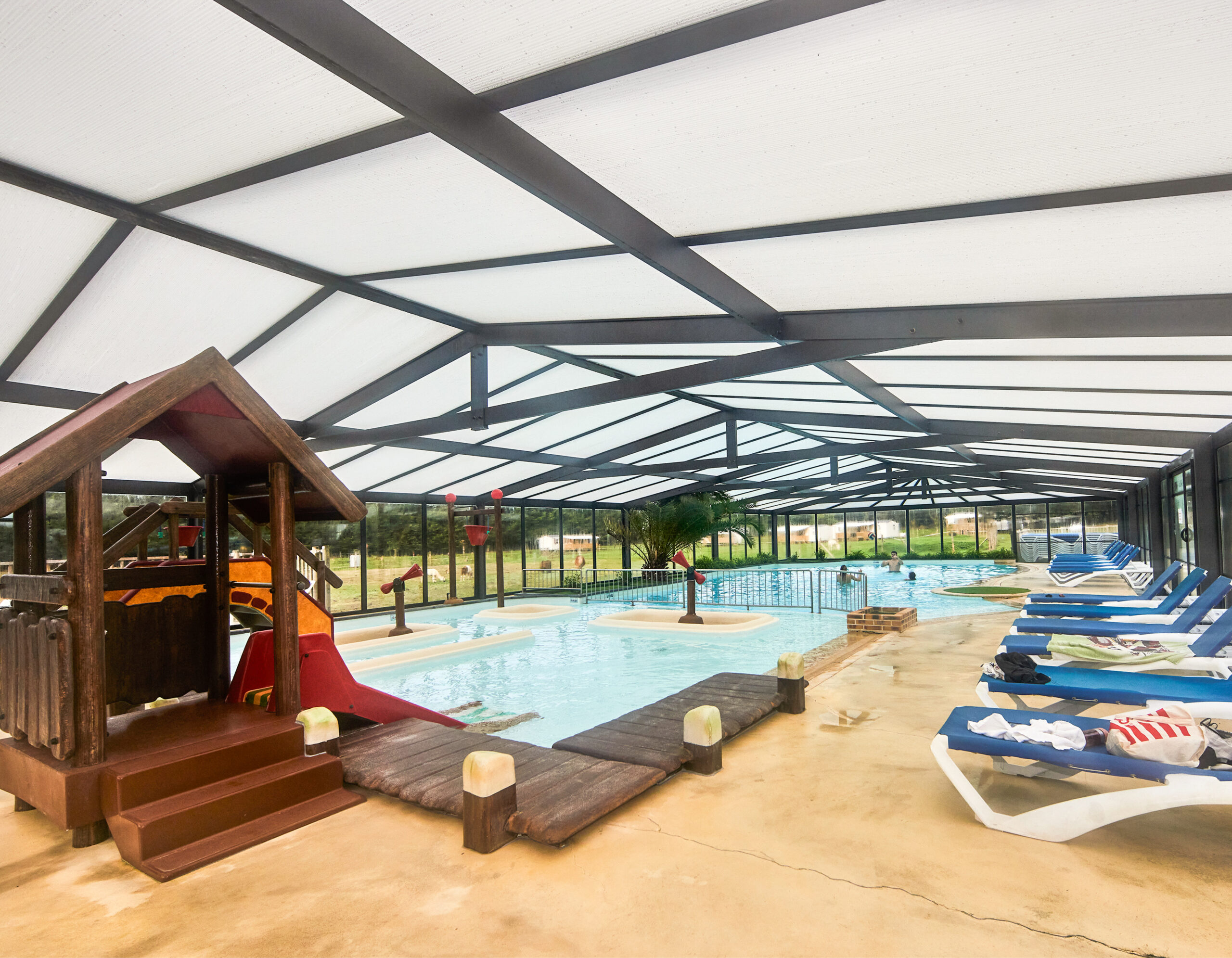 Campsite with Water Slides in Vannes
Our water slides are a favourite of children and teens, and even popular with parents who enjoy sliding with their families. Our campsite with water park has a range of slides suitable for all ages, offering different thrill levels for both young children and adrenaline junkies.
Our 5 slides with more than 120 metres of fun are surrounded by flowers and trees in Vannes and the Gulf of Morbihan. We have water slides both 3 and 5 metres high, so there is something for the whole family to enjoy.
Our water park includes a 32-metre spiral slide, a two-wave, double-lane rapid slide, a 42-metre spiral slide and the fastest, our kamikaze slide, all with pool landings. Our campsite Les Jardins du Morbihan is the ideal destination for a stay full of thrills and a holiday like no other!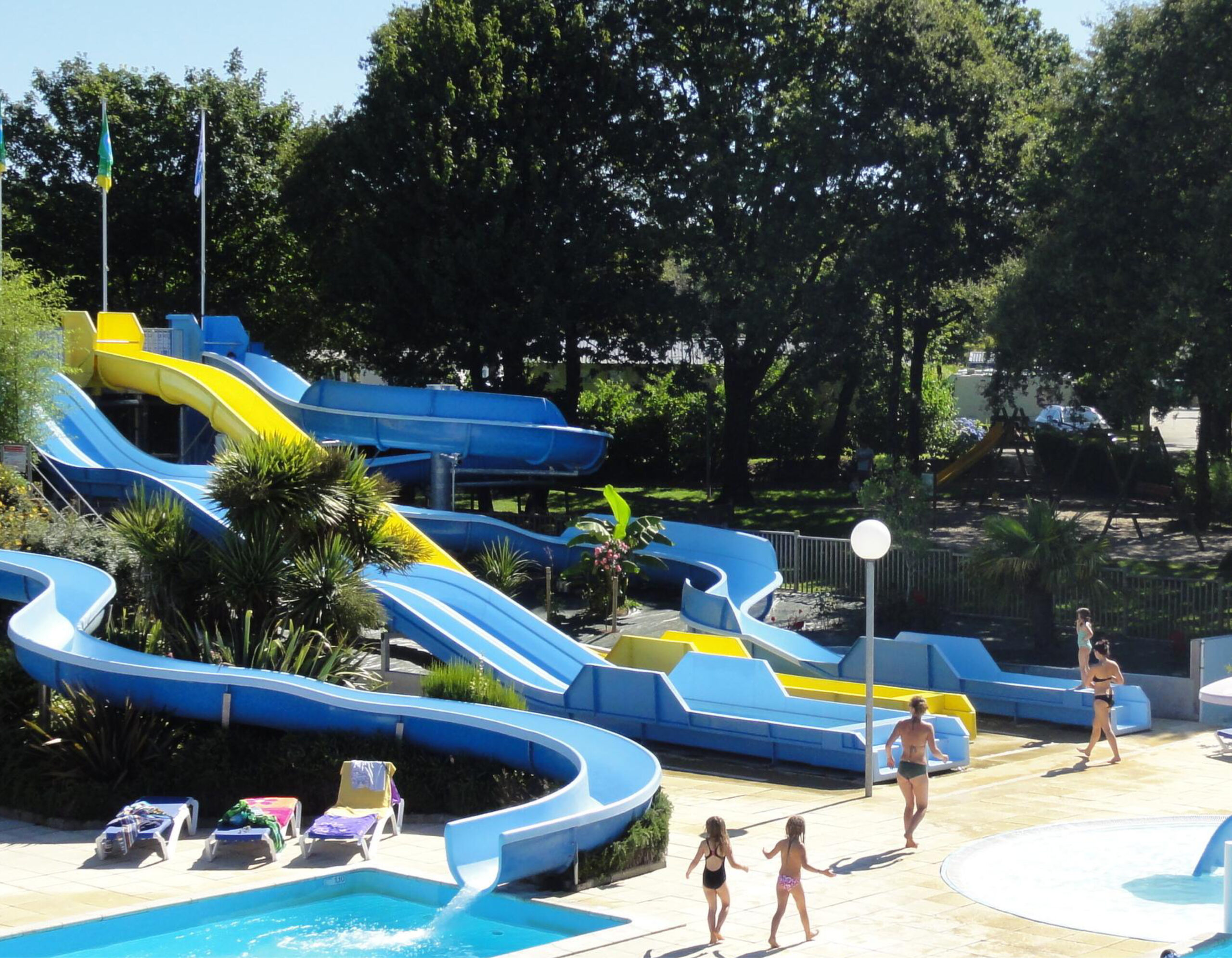 Fun in the Water in the Morbihan
€10/person from 10 a.m. to 7 p.m. – Adults only.
Head to our Spa to prioritise your well-being. Our spa is a relaxing space fully dedicated to your body's wellness. We offer you the opportunity to let go, recharge and reconnect with yourself. Moments when you finally listen to your body and give it what it needs. Get away from the hustle and bustle and pamper yourself during your stay at our 4-star campsite in the Morbihan.
Discover the spa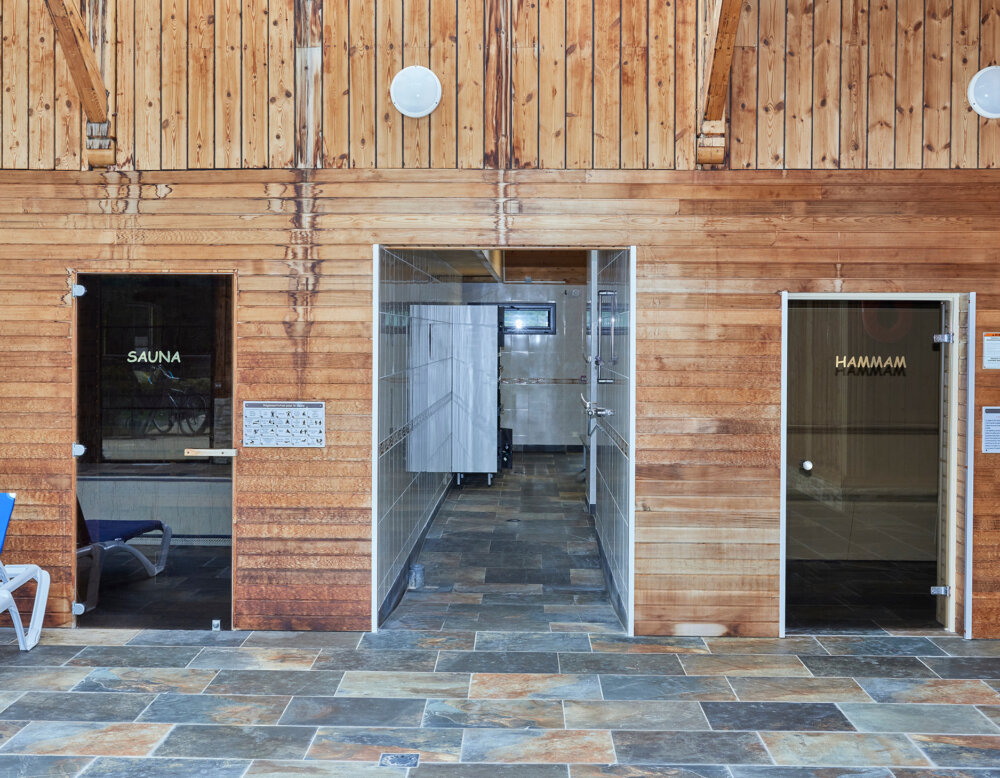 Why choose a Nature & Leisure Residence campsite?
Our promise: campsites on a human scale always benefiting from an exceptional location as well as quality well-being services, which are all equipped with modern mobile homes for purchase or rental.