Enjoy a 4-star stay at an affordable price in one of our chalets, mobile homes or lodge tents for dream holiday with your partner or family in out in nature, close to Vannes.
Book your accommodation at Les Jardins du Morbihan campsite in Vannes now and your children will be thrilled at the prospect of a holiday full of fun and water games.
NEW FOR 2023 : Lodge tent
A compromise between camping and all the comfort of a mobile home, for lovers of nature and "Glamping"
Non contractual photo.
I discover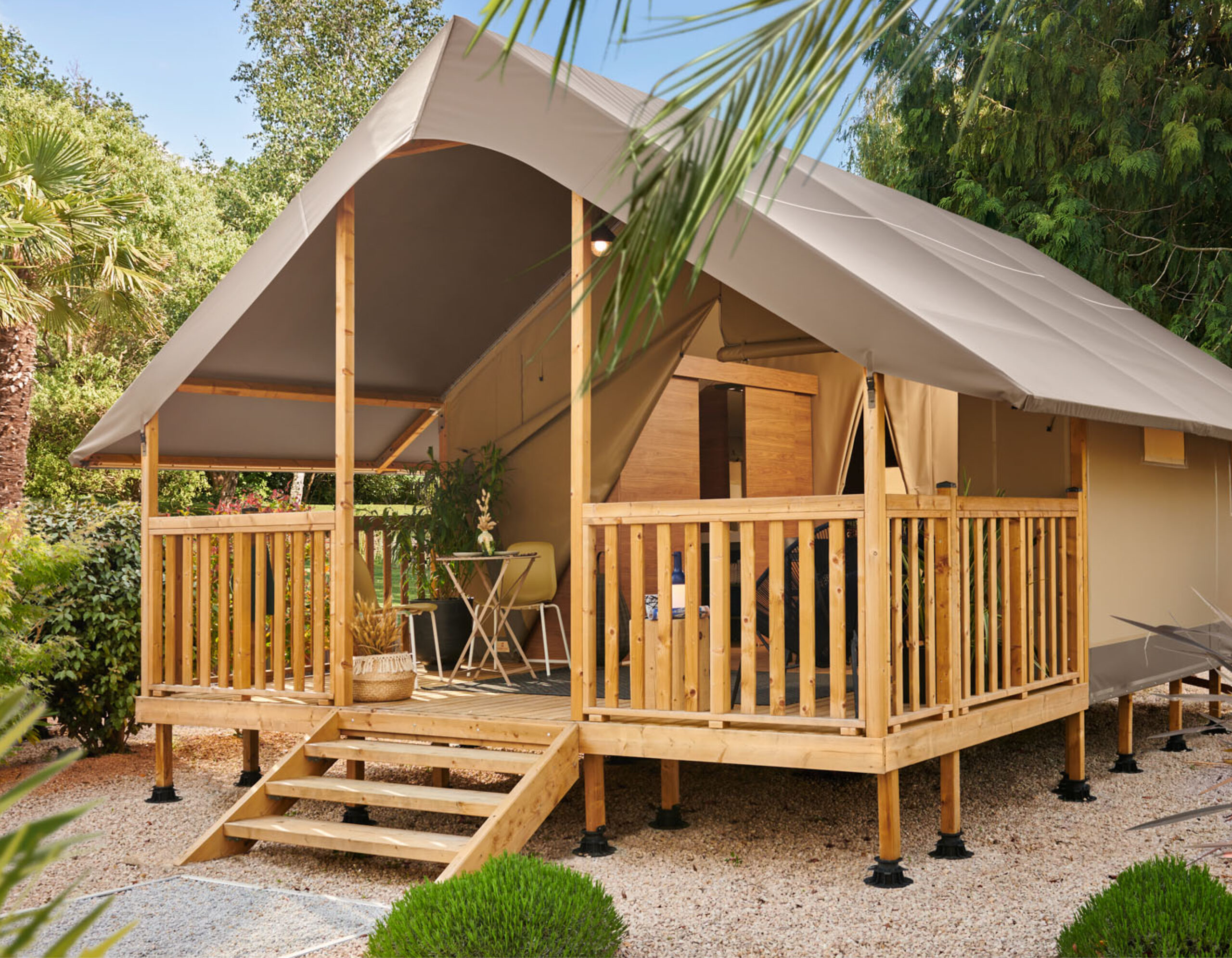 Book a Mobile Home for 2 Guests in Brittany
Book your holiday rental at one of the most beautiful campsites in the Morbihan! Les Jardins du Morbihan is a 4-star campsite with a swimming pool. We offer comfortable mobile homes at the best price for couples or friends. Our mobile homes for 2 guests provide exactly what you need: a bedroom with a 140 cm full-size bed, bathroom and separate toilet, 20 m² of cosy interior and a 5 m² deck for enjoying the fresh air. Ideal for spending quality time with your partner.
The Zen 1-bedroom information sheet provides all the details on our 2-person mobile homes.
Would you prefer a larger mobile home for your time in the Gulf of Morbihan? Opt for one of our 3 to 4-person accommodations: with an extra bedroom, they offer more storage space and an extra bedroom so each of you can have your own space.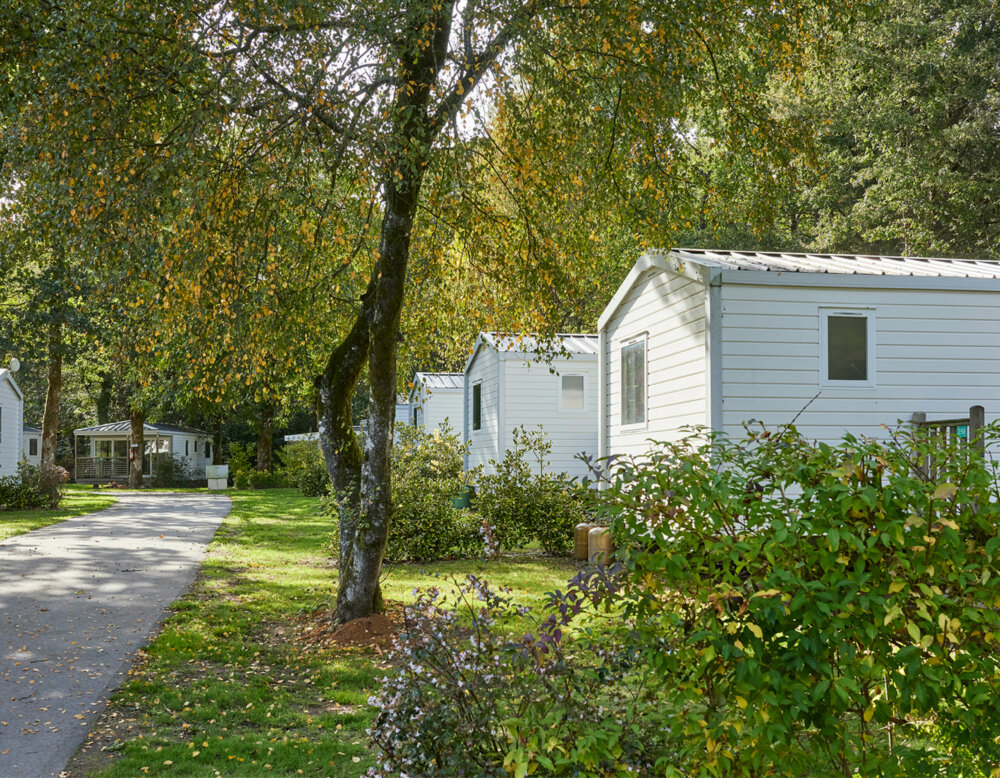 Rent a Mobile Home in Vannes
For a trip with friends or a family with children, we have accommodations up to 40 m² for a maximum of 8 guests. 2 to 4 bedrooms, enough beds for the whole the family, 2 bathrooms and a practical and pleasant interior and exterior for a comfortable stay in Brittany!
Families of all sizes will find the right mobile home for them at Les Jardins du Morbihan near Vannes for a successful holiday.
For a comfortable stay with your family, rent your 4-bedroom, 1-bathroom mobile home in Vannes. The Comfort+ mobile home has quality amenities, such as a dishwasher, essential for holidays with a large family. This mobile home also includes a fully equipped kitchen with an XL fridge, separate toilets, large cupboards and bedrooms with blackout blinds for peaceful nights. Our family mobile homes for 4 to 8 guests at Les Jardins du Morbihan campsite are well lit and have a magnificent furnished deck where you can enjoy a delicious meal surrounded by exceptional nature.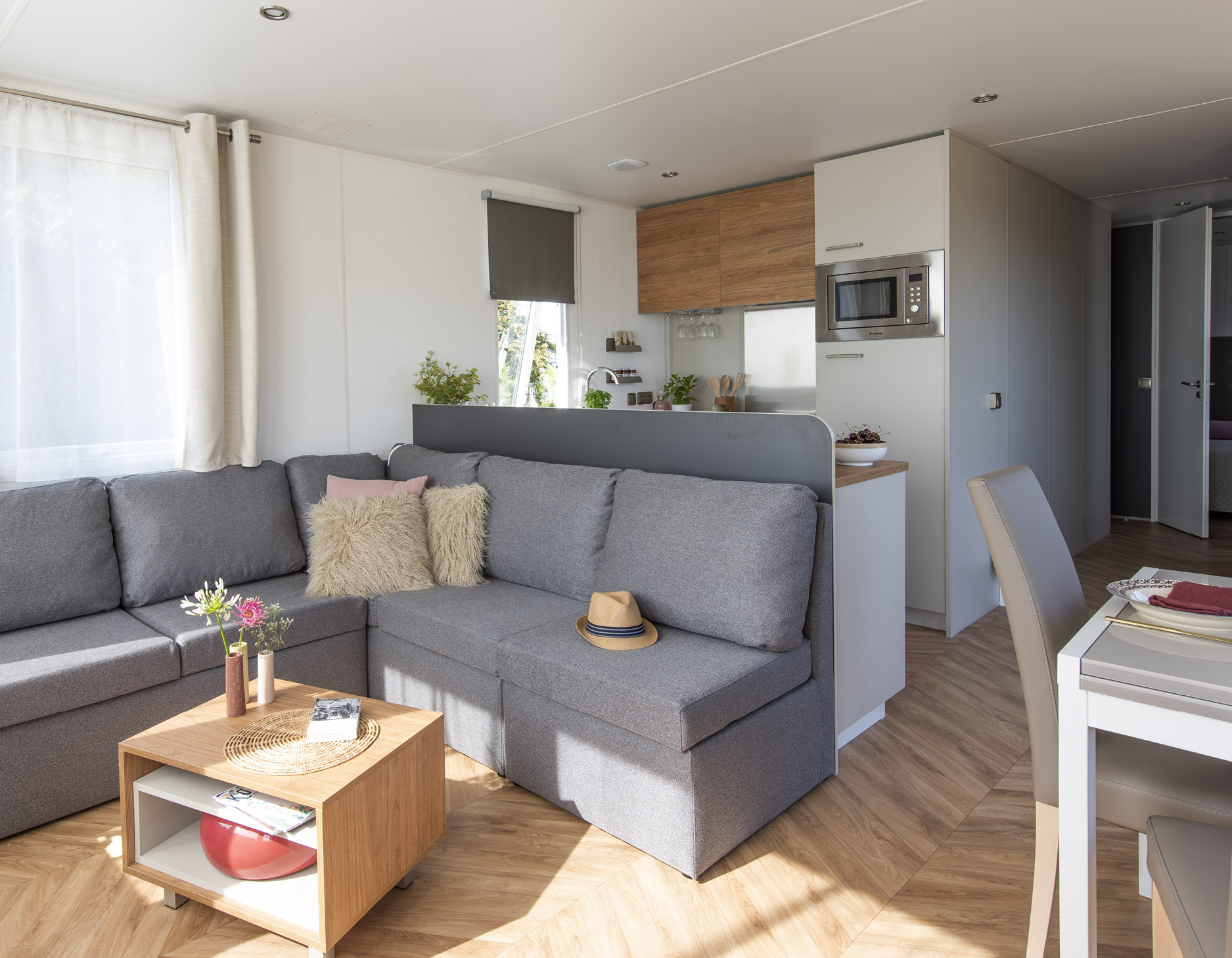 Opening dates
New management



01 April to 31 October
Do you prefer to choose another type of accommodation for your camping holiday?
Why choose a Nature & Leisure Residence campsite?
Our promise: campsites on a human scale always benefiting from an exceptional location as well as quality well-being services, which are all equipped with modern mobile homes for purchase or rental.